Lily's first collection received a very warm welcome. Inspired by the King of Rock'n'Roll, legend Elvis Presley, Lily succeeded to create a line that represents romance with a rock'n'roll edge. It's hip, it's feminine and very exclusive.


These qualities haven't gone unnoticed by the Dutch A-listers. Many celebs have been spotted wearing a piece of the This is Lily collection. The unique fringe top is considered an obvious favourite as it is spotted on stylish celebs like The Voice of Holland winner Leona Phillipo, Yolanthe Sneijder-Cabau, Kim-Lian van der Meij, model Kim Feenstra and Froukje de Both to name but a few. The fringes portray a sense of freedom and glamour in an Elvis-kind of way. Also, the sexy see-through style with turtle-neck added a classy and authentic flavour to the whole.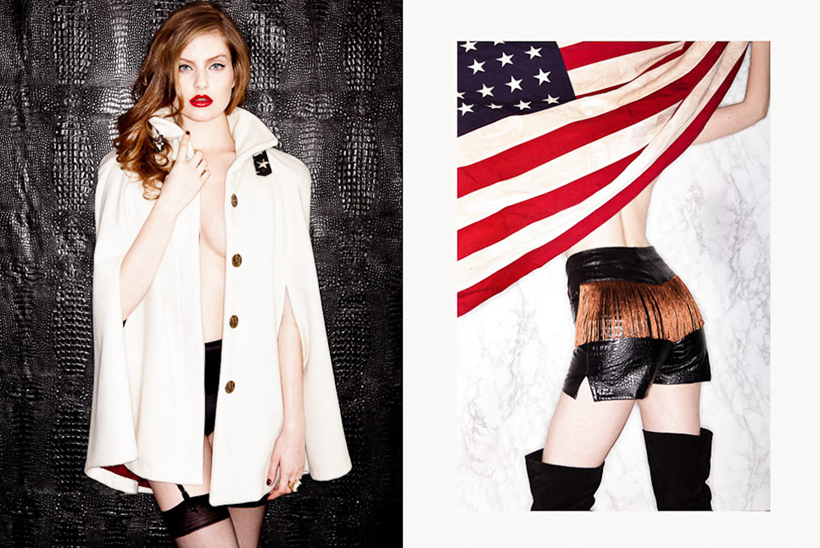 Also the very smart, strong and courageous woman, Sylvie Meis was caught wearing a piece of the first This is Lily collection. She presented the white colored fringe top in the magazine Grazia AND wore the luxuriant black fringe dress while hosting one of her successful shows. She sure has a great taste for style!
But not only had our Dutch celebs spotted the brand;  the first collection of This is Lily has had its fair share of publications in several prestigious magazines. The popular and outstanding fringe body was published in AM Magazine, Prestage Magazine as well as Red Magazine. Also, the sexy black pencil skirt was featured as an item in the Glossy Magazine. It is a piece you can comfortably wear to a business meeting, but will also suit a casual dinner party with friends.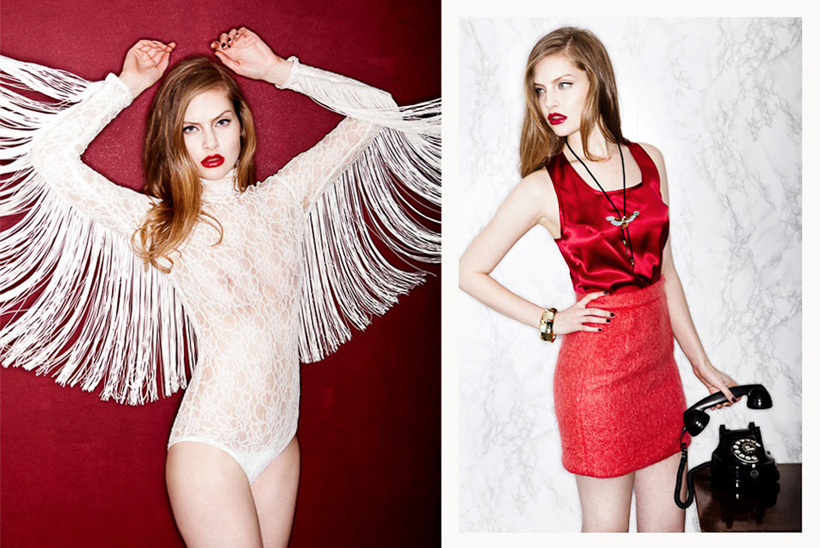 This classy pencil skirt, along with the popular fringe top, made their glorious runway debut at the RAAK Fashion Show.
Last but not least, Revs Magazine presented the gorgeous leather sweater with fringes in a daring wine red color. This is the type of jacket that captivates all fashion gurus, especially those with a passion for glam rock.